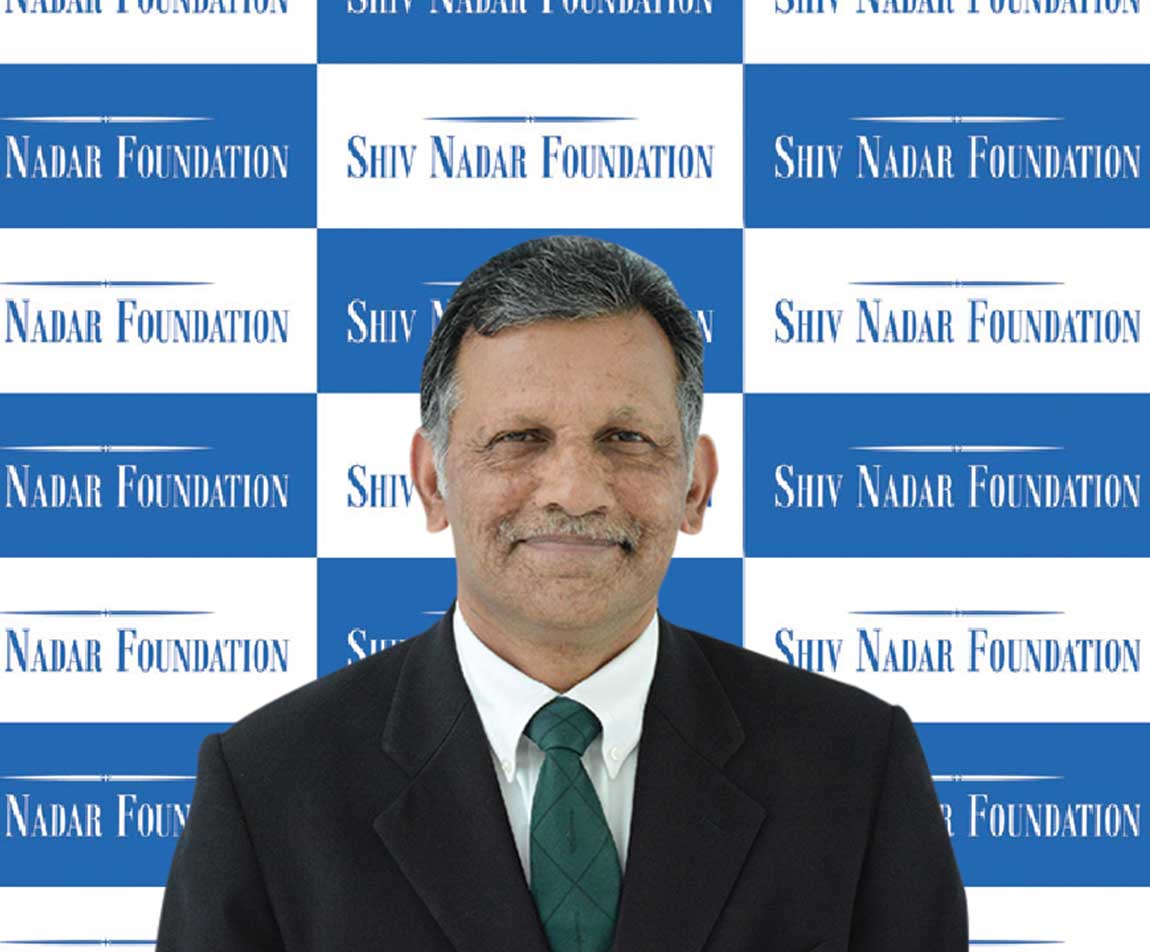 Col. (Retd.) Gopal Karunakaran
Col. Gopal Karunakaran is the CEO of Shiv Nadar School. His belief in education being a tool for social transformation has driven him to absorb a rich and diverse experience across all facets of school education, including policy, academic leadership, operations, and business; and has helped him gain important perspectives on the key drivers of the education sector in India. He has been a member of the National Committee of Education of the Confederation of Indian Industries since 2008 and was also a part of the team which formulated draft proposals to the Government on the Right to Education Act.
A graduate of the National Defence Academy, Col. Karunakaran spent 30 years in the Indian Army – 10 of which were in the insurgency region of Kashmir, including the Siachen Glacier. While with the Army, he was chosen for the United Nations Mission in Kuwait in a multilateral and multicultural environment.
He is an M.Phil. and an M.A. from the University of Madras, and began his civilian journey in the Education space in 2008. He joined Shiv Nadar School as Director in 2011 and played a pivotal role in laying down a firm foundation for the institution.
Along with an obsessive compulsion to read and write, he is a prolific public speaker and a sports fanatic.