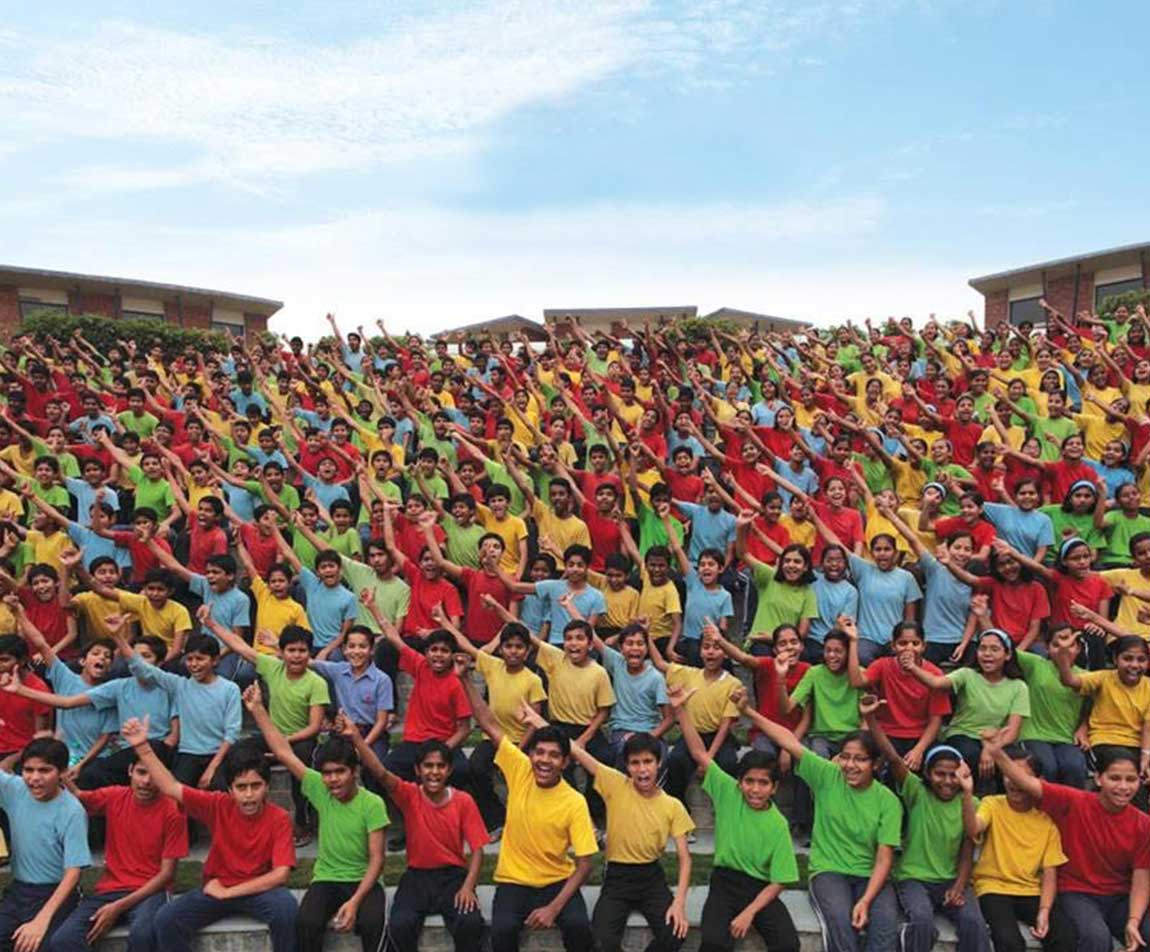 Why we do it
Established in 1994, the Shiv Nadar Foundation has focused primarily on creating iconic institutions of excellence in learning across the education spectrum. The Foundation was conceived and created by Shiv Nadar, founder and chairman of HCL - a $6.3 billion global technology and IT enterprise. Mr. Nadar being a product of education himself strongly supports the vision that education empowers individuals and is vital to reap our demographic dividend.
For the last 18 years SNF has striven to promote inclusive education, make higher education more effective and quality-oriented catering to the specific needs of the job market, enhance the focus on research and contribute to areas of global and national relevance.
The quality of education in India has sadly been losing ground in the past decade although the enrollment numbers have seen considerable increase.
Know power of education
Know more about what we doKnow
OUR PHILOSOPHY
Creative Philanthropy
By creating educational institutions of excellence that seek to prosper as an established culture, foster and catalyse change, and continue to transform lives perpetually, the concept of creative philanthropy is rooted deeply in the guiding philosophies of Shiv Nadar Foundation.
Looking beyond the conventional 'corrective philanthropy' approach, where gaps are identified and addressed through time-bound, project-based, large-scale initiatives, Shiv Nadar envisages 'creative philanthropy' as a means towards sustainable high-impact socio-economic transformation. This model affords sustained institutionalised philanthropy as a lasting force multiplier that impacts associated individuals and the society en masse.
Transformational Education
The initiatives of the Shiv Nadar Foundation are grounded in the realms of transformational education. With the belief that holistic learning is one of the most potent transformation tools, the Foundation works towards mass outreach of high impact education with the potential to change lives forever. Shiv Nadar chose education as a field to channelise his philanthropy endeavours because he believes himself to be a product of education, which played a pivotal role in his life. It is his personal conviction in this belief that drives the Foundation towards transformational education for proactively reaping large demographic dividend. By providing state-of-the-art environments to students irrespective of their socio-economic background, the Foundation forges inclusive learning as the single largest tool for mass transformation. Creative
Transparency and Governance
As an organisation, Shiv Nadar Foundation focuses on transparency and governance as an embedded work flow paradigm. Together, the board of trustees and the management work towards ensuring that the Foundation functions with optimal responsibility, with the highest standards of functional transparency and governance.
The working practices align with a set of stringent policies, including committee charters, standards of independence and code of ethics that ensure the philanthropic objectives are met unwaveringly. The board works autonomously as an authority that oversees, develops and approves the core strategies, objectives, funding policies, budget allocation, and monitoring and reviewing of regulatory standards with keen focus on statutory and operational transparency.
Read more