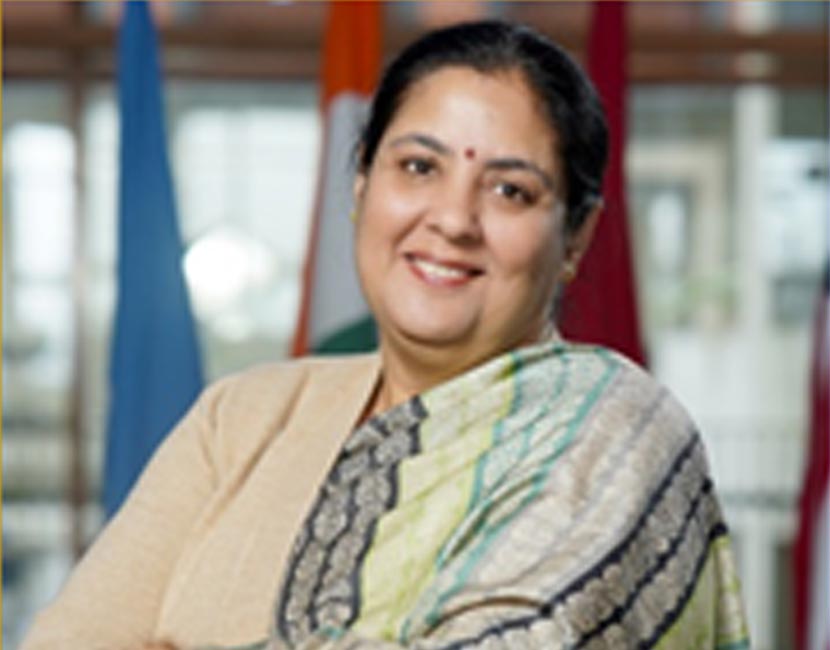 Mrs. Anju Soni
Ms. Anju Soni, Principal of Shiv Nadar School, Noida, follows a 'learner-centered' approach. She also looks after the High School students as the Senior School Head. The expanse of her horizons ensures that her students fare favorably both within and beyond the confines of the school.
She comes with a deep understanding of the National Curriculum Framework and supports the school management and Leadership in building the School on goals of academic rigor, creativity, and community service by ensuring the implementation of the Academic Calendar. She is also an integral part of the assessment team that ensures the efficacy of the teaching-learning process.
Ms. Soni holds a Master's Degree in English Literature and Bachelor's degree in Education. She is a learning pedagogue with over 20 years of rich experience in imparting education and training in the English Language. She enables students to become independent, lifelong learners and promotes intercultural awareness to foster tolerance, respect, and empathy. Ms. Soni plays an active role in supporting the management in school review and improvement framework to develop future strategic planning and accountability while establishing trust among the team for the required changes.
She drives pastoral initiatives to promote Student Leadership Structures by closely working with and mentoring the student leaders who are a part of the student council. Ms. Soni regularly engages with all the stakeholders (parents, students, staff, and leadership team) and conducts initial interviews with prospective students and new staff members.