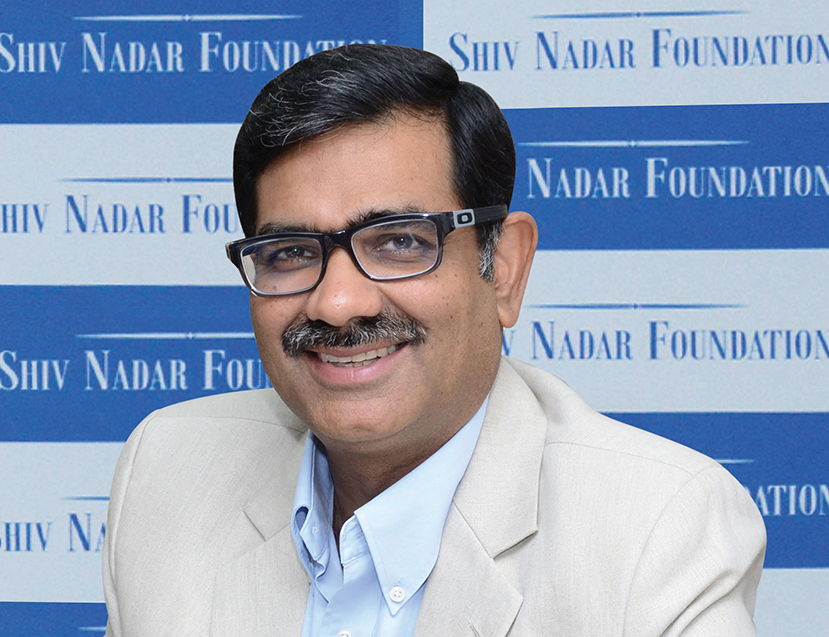 RAJAT KATHURIA
Dr. Rajat Kathuria joined Shiv Nadar University as Dean, School of Humanities & Social Sciences, and Professor of Economics , on April 1, 2021.
He carries over 20 years of experience in teaching and more than 15 years of experience in economic policy, besides pursuing extensive research on a range of issues relating to regulation and competition policy. Dr. Kathuria served as Director and Chief Executive at the Indian Council for Research on International Economic Relations (ICRIER) before joining the University.
He has earlier taught undergraduate Economics at the University of Maryland, USA, and spent over 12 years with the International Management Institute (IMI), New Delhi teaching post-graduate students Managerial Economics and International Trade. He has also previously worked with the World Bank in Washington D.C. as a Consultant and worked on research assignments for a number of international organizations, including the International Labour Organization (ILO), United National Conference on Trade and Development (UNCTAD), LIRNEasia, The World Bank and The Asian Development Bank (ADB). Dr. Kathuria's work has been published in several journals of repute as well as in top magazines and newspapers across the world. He serves on multiple industries and government Committees such as the Confederation of Indian Industry (CII) Committee on International Trade Policy and Exports, the Implementation for Intended Determined Contribution (Ministry of Environment, Forest and Climate Change, Government of India), and on the Research Advisory Council of the State Bank of India (SBI).
Dr. Kathuria has an undergraduate degree in Economics from St. Stephens College (University of Delhi), a Masters' from the Delhi School of Economics (University of Delhi), and a Ph.D. from the University of Maryland (College Park), USA.