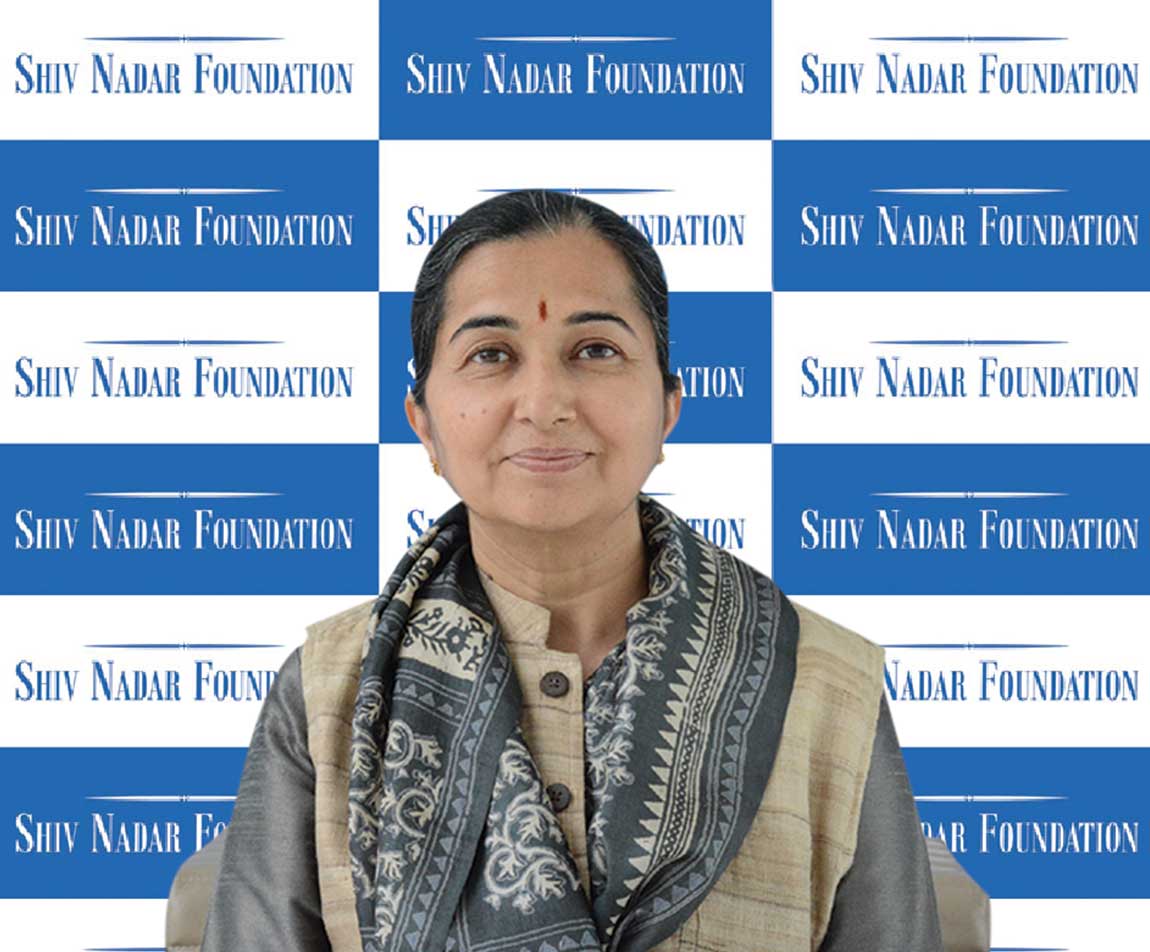 Shashi Banerjee
Shashi Banerjee is the Director of Education of Shiv Nadar School Noida. Firm in the belief that education is an integral part of life, she has always maintained that she is a part of a Community of Learners, who don't teach but rather nurture students who seek and construct learning. Always happy and known for her joyous demeanor, she is much loved and respected by students and teachers alike.
With multiple Masters in English, Sanskrit, Education, and Indian Classical Music and Dance (M.A., M.Ed.), and Post Graduate Diplomas in the Teaching of Languages and Theatre for Education and Social Transformation, she was impaneled at Doordarshan and AIR, working on the integration of Culture, Environment, and Education. Ms. Banerjee has also undergone intermittent professional development stints in countries such as the UK, Singapore, and Norway. In her 33 years of experience, she has taught across many states, in various schools such as St Patrick's Jodhpur, Loreto Convent, Vasant Valley School, The Heritage School, amongst others (and later, taking the reins as the Principal in some of them). She has been nominated as a Governing Body Member on prestigious committees such as the National Council for Teacher Education and Alliance Francaise de Delhi.
In her spare time, she loves reading, writing, playing table tennis, and badminton, and catching the sunrise and sunset. Deeply impacted by Swami Vivekananda and Gandhiji, she strives to understand and practice their ideals and believes that the best way to find oneself is to lose oneself in the service of others.