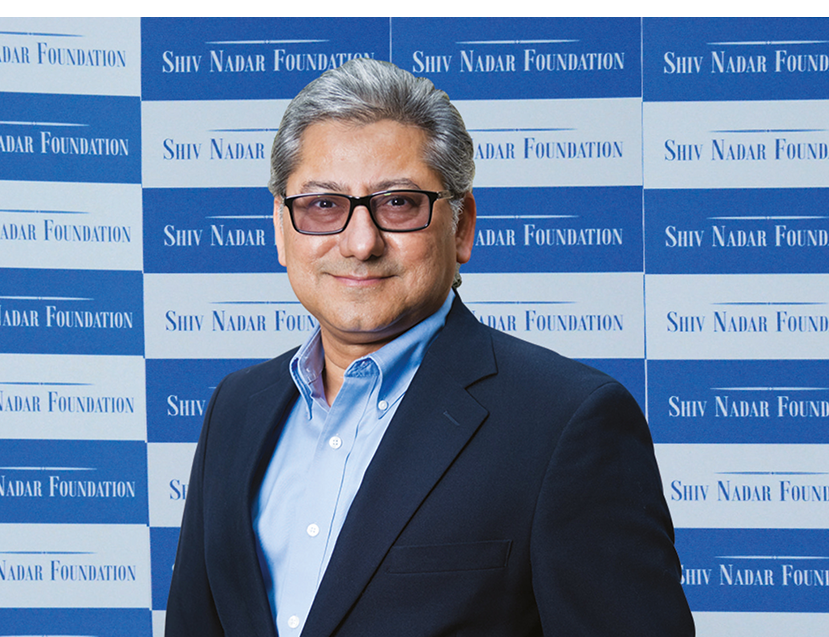 Dr. Bibek Banerjee
Dr. Bibek Banerjee is a widely acclaimed academician and institution builder, who joined the University in May 2020, as Senior Dean and University Head of Strategic Initiatives. He, along with the leadership team, steers strategic initiatives at Shiv Nadar University as an outstanding research-driven, multidisciplinary, student-centric institution of eminence. Dr. Banerjee is also the Director of the School of Management and Entrepreneurship (SME), where he leads the management school's endeavor toward a path of academic distinction with its focus on an entrepreneurial DNA for the digital economy.
Dr. Banerjee holds his Ph.D. and M.S. degrees from Purdue University, USA; and is a former Professor of Marketing and Economics at IIM Ahmedabad. As an Honorary Director of the Academy of Indian Marketing, he was instrumental in conceptualizing and implementing the American Marketing Association supported Doctoral Consortium for Scholars and Young Faculty in Marketing & Consumer Sciences in India. In his distinguished academic career spanning 27 years, Dr. Banerjee has published extensively in top-tier journals and has held visiting professor positions in several international universities.
Throughout his career he has also worked closely with the industry and has taught senior executives all around the world. Dr. Banerjee was instrumental in creating the collaboration between IIM-Ahmedabad and the world's top Leadership Education Institution of Duke University, USA. As Managing Director of the collaboration, he designed and delivered numerous Leadership Programs to top management leaders of Fortune 100 companies all around the world. As the Chairman of the Marketing Area at IIM-Ahmedabad, he was among the first management academics in India to successfully adopt engaged learning methods such as simulations using digital technology in the curriculum at IIM-Ahmedabad. A believer in digital simulation technology in learning methods, he was later instrumental in incubating and co-creating a firm, that has since served more than 200 fortune-1000 clients in India. Dr. Banerjee, as Director & Academic Mentor of IMT Group of Institutions, developed the Dubai and Nagpur campuses of IMT-Ghaziabad; and it was under Dr. Banerjee's leadership and guidance that IMT-Ghaziabad achieved the most coveted AACSB accreditation in record cycle-time, and climbed into the Ivy League of Indian business schools in the private sector.